tax season?
Stressed about the tax season? Let our professional tax advisors assist you in keeping more of your hard-earned money. Our tax advisors know the ins and outs of the Canadian Income Tax Act.
improved
cash flows
Cash flow management is the lifeline of your business. Failure to manage inventory turnover rates, delays in collecting receivables or issuing payment to creditors can have a negative impact on your company. At Performance Driven Business Solutions we can help you be more efficient in managing the cash flows of your business.
management consulting
Contending for your piece of the market share has never been more challenging. Let the professional advisors at Performance Driven Business Solutions help you develop a winning strategy. From feasibility studies and business plans for start-ups, to benchmarking and business consulting services for businesses looking to pursue a strategic growth plan.
Bookkeeping Services
Payroll
Accounts recievable
Accounts payable
Government remittances
Tax Services
Personal returns
Small business & rentals
Corporate returns
Tax planning

Accounting Services
Financial accounting
Managerial accounting
Budgets & forecasting
Asset management
Consulting Services
Business planning
Business development
Business analysis
.
Bookkeeping remains an effective function for performing the day to day operations of your company; hiring a seasoned professional bookkeeper will provide peace of mind allowing you to focus on running your business. We have extensive knowledge of QuickBooks online and desktop, Wave and Sage 50 (Simply Accounting), and are able to work with many more (such a Xero).
Our bookkeepers can help with the following
Payroll and sub-contractor payments
Job profitability reports
Accounts receivable
Accounts payable
Government remittances
Cash flow reporting
We provide tax services for
Personal tax returns
Small business and rental properties
Corporate tax returns
Non-Profit tax returns
Trust returns
Tax planning for individuals and businesses
Our senior tax advisor has over 15 years experience in preparing and consulting with clients on the regulations involved in the Canadian Income Tax Act and Excise Tax Act.
Tax Planning for Business and Personal
Tax planning strategies are key to saving more of your hard-earned money. You invest your time and energy into building a comfortable life for you and your loved ones. You should be entitled to maximize your earnings without unnecessarily burdening yourself with high tax liabilities. Waiting until the final hour to ask your Accountant how to maximize your tax savings could cost you thousands. Let's sit down and create a plan for you today.
Financial Accounting
Financial Accounting is one of the more important administrative tasks you can perform as a business. It's your responsibility to perform checks and balances on the financial health of your company. Remaining compliant for legislative purposes and easing the strain on your bank account come tax season all start here. With proper financial accounting performed you'll not only know how your company is performing at managing your assets and liabilities now, but this very important task will allow you to compare your current standings with how you've performed in prior reporting periods.
Managerial Accounting
This is one of the more critical functions of accounting for organizations looking to prepare for strategic growth. Managerial accounting prepares you to better control costs, and prepare proper forecasts for future sales, which in turn allows for more accurate budgets and the ability to prepare for and manage future cash flows. This accounting function is performed by the most successful organizations out there. If you want to be a competitor in your industry, this function is a necessity. Remember growth strategies are developed from the ability to understand the behaviours of your organization and that starts with the managerial accounting function.
Budgets & Forecasting
Preparing budgets and forecasts are essential functions for all businesses. Your budget will include details on your revenues, expenses, cash flow and financial position, and is used as a tool to help you manage your business. Forecasting is completed throughout a business year and tells you how you are progressing with respect to the budget. It is used as an indicator to help you make adjustments as your business year progresses. With over 30 years combined experience in preparing budgets and forecasts, the staff at Performance Driven can help you achieve success.
Financial Analysis
Financial analysis is the process of evaluating projects, budgets and other finance related transactions to determine their performance and suitability. Financial analysis can help you make future business decisions or review your historical trends for past successes.
Asset Management
Asset Management is the coordinated activity of realizing value from assets. It is a systematic process of developing, operating, maintaining, upgrading, and disposing of assets in the most cost-effective manner. If you use tangible assets (such as vehicles, buildings and machinery) to aid in the delivery of your services we can help you develop a plan to effectively manage those assets.
Performance Driven staff will help you answer important questions in your business; from what's happened, why it's happened and what the strategic objectives are moving forward.
Our consultants are trained in business development functions for new startups looking for business plans, as well as, business development functions involving the alignment of strategic partnerships with suppliers, and staff.  These functions lay the foundation for many of the discoveries we use to create our initial assessment of your company, including cash flow management, budget adherence, and inventory turnover rates and controls. We will also perform a more thorough analysis of your internal operations and a competitive analysis, to deliver an action plan that leads to sustainable success for your company.
The foundation of a successful journey starts with sound planning. One cannot establish a clear vision of where they are going without understanding the intermediary steps they need to take to get there. We believe that starts with a sound business plan and feasibility study. This crucial step in starting a business will help identify the key markets to deliver your goods or services, what potential obstacles you'll face, strategies on how you'll compete in your market space and how you'll finance the operations.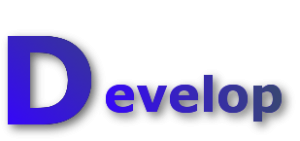 Relationships are key in the development phase of any business. We are here to help you establish key business relationships with community partners and suppliers. We can put you in touch with professionals to help you recruit and hire the right staff and market your business. Every step in the development phase is critical and must be approached strategically. 
The plans are finalized, the financing is secured and the development phase has been executed. This is where most business owners make the mistake of throwing their business plan in the bottom drawer never to be looked at again. In order to manage your company strategically you'll need it for the internal and external competitive analysis. In order to succeed, you'll need to continuously manage every aspect of your business and you'll need a way to compare yourself to the future strategic objectives established in the business plan and for industry comparisons in the short-run. Performance Driven Business Solutions can be of great assistance in your ongoing pursuit of success in business.