management consulting
Contending for your piece of the market share has never been more challenging. Let Performance Driven Business Solutions help you develop a winning strategy. From feasibility studies and business plans for start-ups, to benchmarking and business consulting services for businesses looking to pursue a strategic growth plan.
Let us help you
improved
cash flows
Cash flow management is the lifeline of your business. Failure to manage inventory turnover rates, delays in collecting receivables or issuing payment to creditors can have a negative impact on your company. At Performance Driven Business Solutions we can help you be more efficient in managing the cash flows of your business.
tax season?
Stressed about the tax season? Let our professional tax advisors assist you and keep more of your hard-earned money. Our tax advisors know the ins and outs of the Canadian income tax act and can assist with everything from
Tax planning
Corporate tax preparation
Small Business tax perparation
Personal tax preparation
Partnering your dream with our systems
Whether you're in the startup phase and need assistance with a feasibility study or business plan, or the doors are open and you need assistance in benchmarking your operations for improvement, Performance Driven Business Solutions is here to help.
We're experienced in consulting for the purposes of Business Planning, Business Development, and Analysis. Our systems are proven and our strategies have yielded impressive results for business owners. We know what it takes to compete in this changing and challenging business environment; and we're prepared to work with you on implementing and executing strategies that will improve operational efficiencies, control costs and improve profit margins.
Consulting Services
Business Planning
Business Development
Business Analysis


Accounting Services
Financial Accounting
Managerial Accounting
Budgets & Forecasting
Financial Analysis
Bookkeeping Services
Payroll
Accounts Recievable
Accounts Payable
Government Remittances
Tax Services
Tax Planning
Corporate Returns
Small Business & Rentals
Personal Returns
We're changing the competitive landscape
The foundation of a successful journey starts with sound planning. One cannot establish a clear vision of where they are going without understanding the intermediary steps they need to take to get there. At Performance Driven Business Solutions we believe that starts with a sound business plan and feasibility study. This crucial step in starting a business will help identify the key markets to deliver your goods or services, what potential obstacles you'll face, strategies on how you'll compete in your market space and how you'll finance the operations.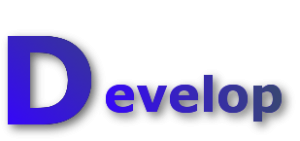 Relationships are key in the development phase of any business. We are here to help you establish key business relationships with community partners and suppliers. Next, our team of professional advisors are available to recruit and hire the right staff for your business needs. Every step in the development phase is critical and must be approached strategically. Let the professionals at Performance Driven Business Solutions help.
The plans are finalized, the financing is secured and the development phase has been executed. This is where most business owners make the mistake of throwing their business plan in the bottom drawer never to be looked at again. In order to manage your company strategically you'll need it for the internal and external competitive analysis. In order to succeed, you'll need to continuously manage every aspect of your business and you'll need a way to compare yourself to the future strategic objectives established in the busines plan and for industry comparisons in the short-run. Performance Driven Business Solutions can be of great assistance in your ongoing pursuit of success in business.